Episcopal Diocese of Eastern Oregon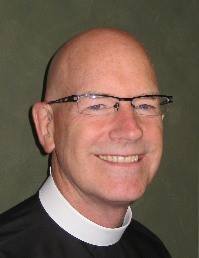 Patrick W. Bell was elected the Bishop of the Episcopal Diocese of Eastern Oregon on December 12, 2015 on the first ballot and was consecrated on April 16, 2016 in Bend, Oregon. Upon consecration Bell became the 1,092nd Bishop consecrated for the Episcopal Church. His primary residence will be in Coeur d'Alene, and he will commute to Oregon to work as the Bishop on a part-time basis.
Bell was born and raised in the northern Palouse region of Washington. Raised as an Episcopalian, Bell became a Pentecostal minister and professor before returning to the Episcopal Church. After completing additional seminary studies he was ordained to the priesthood in 1989 by Bishop Rustin Kimsey and began work at St. Matthew's Episcopal Church in Ontario, Oregon. In 2002 Bell was named the rector of St. Luke's in Coeur d'Alene. Bell is married to TinaMarie Bell, and has five children and eight grandchildren.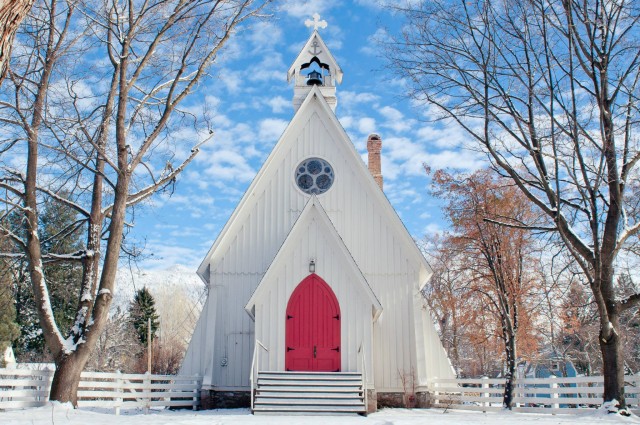 COM Members:
The Rev. Jan Kozak (2018)
Madras
kozaks79@yahoo.com
The Rev. John Collins (2018)
Transfiguration, Sisters
jrcsisters@gmail.com
Diane Adams (2018)
St. Paul's, The Dalles
drna@charter.net
Kathy Thew (2019)
St. Peter's, La Grande
kjsewist@coveorgon.com
Beth Spell (2019)
St. Thomas', Canyon City
jimandbethspell@gmail.com
The Rev. Aletha Bonebrake (2019)
St. Stephen's, Baker City
alethaboneb@msn.com
David Silva (2019)
Church of the Redeemer, Pendleton
DDavidSilva@msn.com
The Rev. Katy Anderson (2020)
All Saints/Hope Lutheran, Heppner
rekaty.anderson@gmail.com
The Rev. Dcn. Marilyn Roth (2020)
St. Paul's, The Dalles
marilyn.roth60@gmail.com
Linda Quinn (2020)
St. Matthew's, Ontario
lindeeq47@gmail.com
Lee Keifer, Transition Officer
leekiefer@gmail.com
License Requirements:
Lay Eucharistic Ministers, Eucharistic Visitors, Worship Leaders and Lay Preachers must be licensed with the diocese.
Application and Renewal Forms:
More Information and Resources:
Finance Committee
The finance committee prepares the annual diocesan budget and presents it to Diocesan Council for approval.
Ascension School Board
The Ascension School Board operates in an advisory capacity.
The Eastern Oregon Episcopal Foundation
About the Foundation
The Eastern Oregon Episcopal Foundation (EOEF), which oversees a permanent revolving loan fund, was created in 1952 by the 42nd annual Convocation of the Missionary District of Eastern Oregon. The Foundation's investments presently total about $450,000. In addition, EOEF owns a farm in Athena, Oregon, whose earnings are shared equally by the Foundation, Ascension School, and the diocese. The Bishop is chair of the Foundation Committee and its Board of Trustees.
The Foundation's purpose, as defined in its articles of incorporation, is "the general furtherance of The Episcopal Church and its mission in eastern Oregon" and the establishment of a permanent fund providing low-cost or interest-free loans of up to 10 years' duration to finance building projects – building repairs or capital improvements – for parishes and congregations in the diocese.
The Foundation Committee, whose membership includes a member of the laity from each parish in the diocese, meets annually at Diocesan Convention. The Board of Trustees, elected from the Foundation Committee, reviews and administers requests for grants and loans. Grants are confined to projects "for the formation, education and training of the people of the diocese for mission and ministry and/or emergency building grants."
Information about grants and loans, and application forms, are posted below.
Grants Information:
Commission on Celebrating Diversity
Vision Statement

We recognize and acknowledge all people are equal and beloved children of God.
We envision building strong communities of a broad diversity of people.
Action Statement

We support and encourage congregations and communities to expand their cultural awareness, and we offer resources such as diagnostic materials to promote more welcoming environments.