Episcopal Diocese of Eastern Oregon
Our ministries engage church members, lay-persons, and communities to nurture spiritual growth, and to ensure betterment of the world.
To learn more, click 

Ascension School Camp & Conference Center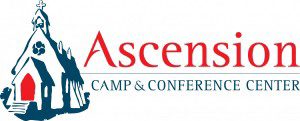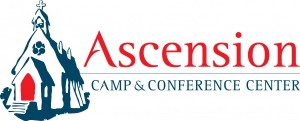 Ascension School's park-like setting houses an historic chapel and rectory built in the 1870s, as well as more camper dorms, dining halls, and Kimsey Commons Conference Center. Ascension Camp is has sessions for all ages, and facilities are available for private gatherings when summer camp is not in session.
Visit the Ascension website.
Cursillo
The Eastern Oregon Cursillo Community is lay-led, a part of the Diocese of Eastern Oregon that was founded to meet the growing spiritual needs of all people of all Christian denominations in the Diocese. It is part of a world-wide community which began with the Roman Catholic Cursillo movement.
Its purpose is to help those in the church understand their individual callings to be Christian Leaders.
Environmental Justice Commission
The Environmental Justice Commission of the Diocese of Eastern Oregon is a group of lay and clergy leaders of the diocese who focus on environmental issues from the perspective of a people of faith.
Care and justice for all creation is a core value of The Episcopal Church. Eco-justice ministries seek to heal, defend, and work toward justice for all God's creation and to respect the kinship and connection of all that God created through education, advocacy, and action. We believe in Environmental Sustainability – promoting lifestyles that are socially, environmentally, and economically responsible – and making informed choices to improve the quality of our lives and that of the planet for future generations.
Mission
Encouraging each congregation to establish a faith and environmental groupthat takes measures to increase energy efficiency and conservation through an energy audit of church buildings
Become role models for environmental stewardship by supporting the implementation of grassroots, community-based solutions to climate change by participating in community initiatives including community gardens, community supported agriculture, alternative transportation sources, and actively supporting local businesses
Advocating for public policies at local, regional, national and international levels that serve to decrease global warming emissions, conserve fossil fuels, and build an economy that is based on clean, safe, renewable energy
Promoting education in our congregations and communities about how sustainable living can reduce negative impacts on our environment.
Resources

Contact
Kim McClain
Telephone: (541) 568-4514
Email: kmcclain@coveascensionschool.com
Disaster Preparedness
The Episcopal Diocese of Eastern Oregon has implemented a Diocesan Disaster Preparedness and Response Project.
There are several components to the project:
Diocesan Disaster Plan. A diocesan disaster plan, "In God's Hands . . . and Ours" has been written and approved both by the Bishop and by the members of the Diocesan Disaster Preparedness and Response Team. The plan delineates a three-pronged approach to prepare for, and respond to, the disasters that may come our way:
Coordinate a diocesan response if a parish or mission is involved in a disaster.
Encourage and facilitate each parish and mission to create their own disaster plan…
…to identify their resources and property assets, and
…to consider how those assets might be utilized in times of disasters to assist both their parishioners and the wider community.
Encourage parishioners to participate in the workshop, "Disaster Preparedness 101 – for Individuals and Families" (see below).
Diocesan Disaster Preparedness and Response Team. The following persons have accepted the call to be members of the Diocesan Disaster Preparedness and Response Team:
Bruce Barnes — Pendleton
Randy Heise — Sunriver
Jean Schadler — Lakeview
Jim Spell — Canyon City
Judy Warren — Bend, and Diocesan Disaster Coordinator
Brief Parishes and Missions. All of the missions and parishes in the diocese were contacted to introduce clergy and parish leaders to the Diocesan Disaster Project, to encourage them to create their own parish disaster plans, and to consider sponsoring the Disaster Preparedness 101 workshop for their parishioners (and the wider community if they chose).
Parish Disaster Plans. The following parishes have completed, or are in the process of completing their parish disaster plans:
Bend — Trinity
Enterprise — St. Patrick's
Hood River — St. Mark's
Lakeview — St. Luke's
Pendleton — Church of the Redeemer
Sisters — Church of the Transfiguration
Sunriver — All Saints of the Cascades
Create and Present Disaster Preparedness 101 — for Individuals and Families. We live in an area susceptible to natural and manmade hazards — earthquakes, volcanic incidents, fires, wildfires, floods, winter storms, as well as transportation accidents, hazard spills, and intentional disasters.
This 2.5 hour, nationally-recognized workshop provides practical instruction on ways to mitigate hazards, save lives, reduce injuries, and make realistic plans ahead of time that will facilitate recovery after a disaster.
Participants receive resource and hazard guides, checklists, and have an opportunity to see a comprehensive, field-tested "Grab-n-Go" emergency kit. Preparedness does make sense!
If you would like further information, or would like to volunteer in this project, please contact Judy Warren, Diocesan Disaster Coordinator.