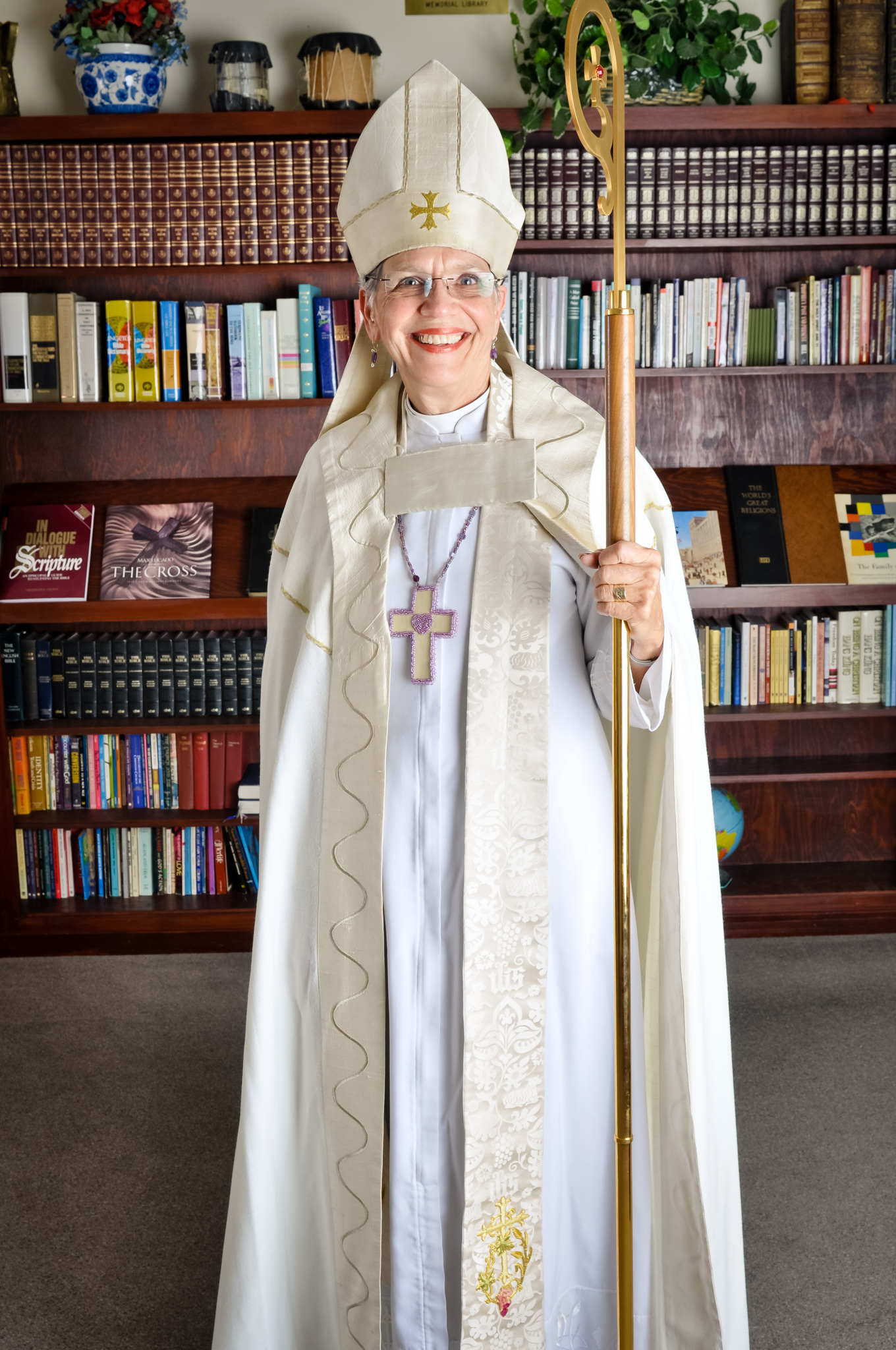 The Rt. Rev. Bavi Edna "Nedi" Rivera was elected Provisional Bishop of Eastern Oregon at a special diocesan convention in May 2009. At the time, she also was bishop suffragan of the Diocese of Olympia; she retired from the Washington state post in January 2010. The job of EDEO provisional bishop is a one-half time position. The Standing Committee in 2012 extended her letter of agreement with the diocese to March, 2015.
Rivera is the first Latina bishop and the 12th woman bishop in The Episcopal Church. Before she was elected Olympia's first suffragan in 2004, she was rector for 10 years of St. Aidan's Episcopal Church, San Francisco. Ordained to the priesthood in 1976, Rivera has served parishes in both the Diocese of California and the Diocese of El Camino Real. She earned an M.Div and was honored a D.D. from the Church Divinity School of the Pacific in Berkeley, Calif.
Rivera is one of three daughters born to a Puerto Rican father and an Anglo mother; her father, the late Rt. Rev. Victor Manuel Rivera was Bishop of San Joaquin. Growing up in an English-speaking household, Rivera worked hard to become conversant in Spanish so she also could celebrate and preach in that language.
She is married to the Rev. Robert (Bob) Moore; they reside in Cincinnati, Ohio.
Bishops of the Episcopal Diocese of Eastern Oregon
Robert L. Paddock (1907-1922)
William P. Remington (1922-1945)
Lane W. Barton (1946-1968)
William B. Spofford (1969-1979)
Rustin R. Kimsey (1980-2000)
William O. Gregg (2000-2007 )
Bavi E. (Nedi) Rivera, Provisional (2009- )